We've moved! From now on, you can find us at Gajdošova 26, Brno-Židenice.
Our blog - Dominik Bezděk's posts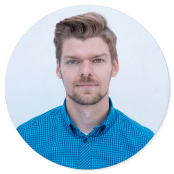 Dominik Bezděk
linkbuilder
email: dominik.bezdek@impnet.cz
Dominik's passion is to explore the interesting websites, their authority and their potential to gain backlinks. He is constantly trying to produce original ideas, so that the content of your site could be used in the best way possible. Dominik's motto is "there is always something to learn," and when he can´t create something original, he goes to walk his dog to a nature, just to clean his head.