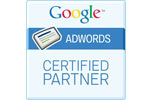 Google ADWORDS
Google Adwords is globally recognized certification given for proven results in online advertising, which declares that the holder is an expert on PPC in the system Adwords by Google.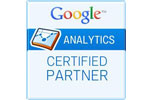 Google ANALYTICS
Holders of Google Analytics certificate can take full advantage of Google Analytics. If you need any help with web analytics just do not hesitate to contact us. We will gladly explain everything and show.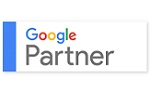 Google Partner
We are certified partner of Google. We successfully completed certification testing of Google.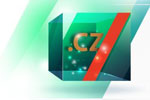 DomainQube
The certificate DomainQube.cz is given by a General Registry company, registrar of cz. domains based on their long experiences with their trading partners and the end clients as well.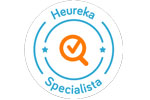 Heureka Specialist
We are real experts on Heureka comparison shopping website. Our certified specialist will help you to link your e-shop with Heureka site and to use it effectively.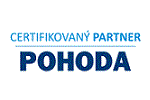 Economic system Pohoda
We know the economic system Pohoda so good, that we can connect it with your e-shop without any problem. And you will just enjoy easy administration of your orders.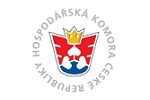 Chamber of Commerce
We are members of the Regional Chamber of Commerce in Brno and we are proud of it. The membership for us is really prestigious, because it´s saying that our business is fair and we follow all the rules of ethics.